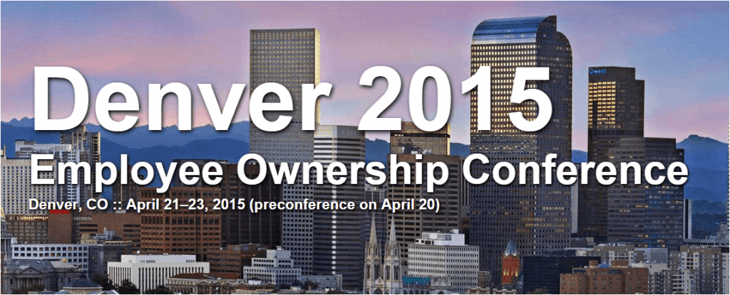 PCE is a proud sponsor of the 2015 Employee Ownership Conference. Hosted by the National Center for Employee Ownership (NCEO), more than 1,100 attendees representing businesses from across the U.S. will learn about emerging trends, legal issues, best management practices, and much more.
---
As a sponsor of the conference, we are pleased to offer you the following code to receive discounted registration fees:
Main Conference: Use code Save35 to save $35 off the price for each registrant.
Pre-Conference: Use code Save20 to save $20 off the price for each registrant.
To register, visit www.nceo.org/conference or call the NCEO at 510-208-1300.
Stop by our booth #44 to learn how PCE is uniquely qualified to provide Investment Banking, Valuation and Advisory services through every stage of an ESOP company's life cycle. You can also schedule an appointment to meet with Will Stewart or David Jasmund during the conference.
PCE Advisor, Will Stewart, will present Releveraging Your ESOP on Thursday, April 23rd at 9:15am.
If you have comments or questions about this article, or would like more information on this subject matter, please contact us.