There is no doubt that we have quickly moved from a period of stability and growth to one of economic uncertainty and retrenchment as a result of COVID-19. The economy is heading toward a recession, if it is not in one already.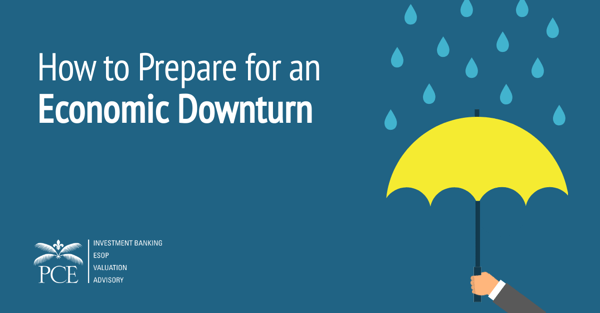 Companies and consumers have quickly and dramatically altered, deferred, or canceled spending as they wait to see how this health crisis develops. Businesses have also been forced to temporarily close their doors and work remotely, if possible. One issue is assured: uncertainty will remain until we control the spread of COVID-19.
At times like this, we may be tempted to bury our head in the sand, but you would be better served to address the situation directly. Now is the time for you to assess your situation and act thoughtfully and quickly. Businesses that experience turbulence will need to react and adapt before they are hurt more significantly than circumstances warrant. Even business owners who are not feeling the impact of COVID-19 on their business today need to think about the future.
What can a business owner do?
You need to challenge all the assumptions you had coming into the year. Assess your business and determine how you have or will be impacted by COVID-19 and start to think about difficult decisions.
The following are some of the questions we suggest you ask:
Industry
How will my industry be affected by current events?
What are the short-term and long-term issues that I need to be aware of?
Customers
Will they keep spending the way they had previously?
If not, from which customers do I expect to see the most significant changes?
For how long do I expect my customers to retrench?
How confident do I feel about the current pipeline of orders?
Suppliers
Do I have suppliers that have been impacted?
Have my suppliers stopped/reduced production, or do I expect them to stop/reduce production?
Will the goods that I need be delivered to my facility, or are there factors that could impede their delivery?
With potential disruptions in the supply line, should I expect prices to increase?
Workforce
What will I do if/when my workforce is impacted?
Will I be able to continue to operate, or will I need to reduce productivity or shut down?
What steps can be taken today to avoid a shutdown?
Who can work remotely, and am I set up to do this?
Cash
Do I have enough cash to weather the current market conditions?
What is my current burn rate?
When do I expect the cash shortage to be at a critical level?
What steps can I take today to defer a cash crunch?
If I find my company running low on cash, do I have access to other sources of liquidity, such as a line of credit or my personal wealth?
Do I want to access these other sources of liquidity?
Expenses
Are they too high?
What can I do to control them?
Are there expenses I can eliminate or defer?
What will be the long-term impact of these changes?
Line of Credit/Debt
Do I have access to a line of credit? If so, is it enough?
Can the line of credit be increased?
If I don't have one, can I arrange for one today, before I have liquidity issues?
Now Is the Time to Evaluate
Each of these questions addresses significant operational concerns. They all revolve around a company's ability to generate revenue and pay its bills. The two most important topics are expenses and cash, since the business owner has the most control over them.
Now is the time to evaluate your cost structure; this is critical since revenue will fall at a faster rate than expenses. If you are put in the unfortunate situation where costs outstrip revenue, you will need to access cash balances, credit lines, or personal wealth to keep the company operating.
When extraordinary circumstances arise, such as COVID-19 or the Great Recession, people tend to wait and hope the situation will turn around quickly or not impact them that greatly. Unfortunately, this may be wishful thinking. Delay in making critical decisions can lead to more difficult and painful circumstances in the near future.
In our experience, the companies that need help finding capital during a downturn almost always delayed in asking these difficult questions. Nearly all current business owners went through the Great Recession and learned valuable lessons. During that period, business owners had to figure out what needed to be done to survive. This situation is no different. Fall back on the lessons learned during the Great Recession and act now before you must make even more difficult decisions.
These questions are not easy, but by facing them head-on, your business will thrive once the dust has settled.
PCE has helped numerous companies that faced financial challenges during times like these. We are here to help you with our experience and advice.
407-621-2100 (main)

201-444-6280 Ext 1 (direct)

407-621-2199 (fax)