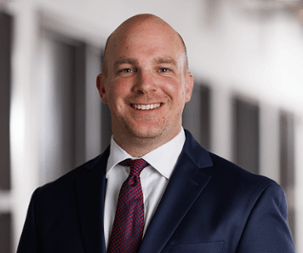 Collin is engaged in all aspects of PCE's investment banking practice ranging from buy-side and sell-side engagements to recapitalizations, ESOPs, and general corporate advisory. Collin plays a key role in providing financial analysis, modeling transaction alternatives, and evaluating business ownership capital structures to further client goals.
Prior to joining PCE, Collin worked as a portfolio manager for a large national financial services company. Collin managed three corporate debt portfolios, monitored credit risk, provided day-to-day servicing of the portfolios, and gave guidance to analysts on the strengths and weaknesses of a credit. Prior to his role as a portfolio manager, Collin gained experience in financial statement analysis, financial modeling, industry analysis, and accounting by working as an underwriter and fund accountant.
Collin also served in the United States Marine Corps from 2006 to 2010 and deployed twice to Iraq. This role helped him develop a strong work ethic, taught him how to work as a team to accomplish goals and to not give up when a situation becomes difficult.