In-depth experience. Independent perspectives
We're here to help you navigate the unique challenges of the industry. Our professional team understand the market, inside and out. They're on top of the latest industry developments. They recognize the challenges you face. And they'll identify creative opportunities to drive growth, development and profitability.
We deliver a complete range of advisory services, including mergers and acquisitions, debt and equity financing, and restructuring. Looking to expand your business? Raise capital? Plan an exit? We'll help you develop and execute strategies that meet your business objectives.
You'll also gain access to invaluable personal knowledge. Our team members have first-hand experience as business owners and professionals working in the banking, finance and insurance sectors. What does this mean for you? An unmatched level of insight and understanding. Independent and objective perspectives. And a hands-on approach to meeting your business goals.
Industry Report
Banking, Finance & Insurance
PCE's Quarterly Industry Reports provide an in-depth analysis of trends in the M&A marketplace that impact your business. This report details current trends and sub-sector performance in the Banking, Finance & Insurance industry.
Financial Institutions Group
Representative Transactions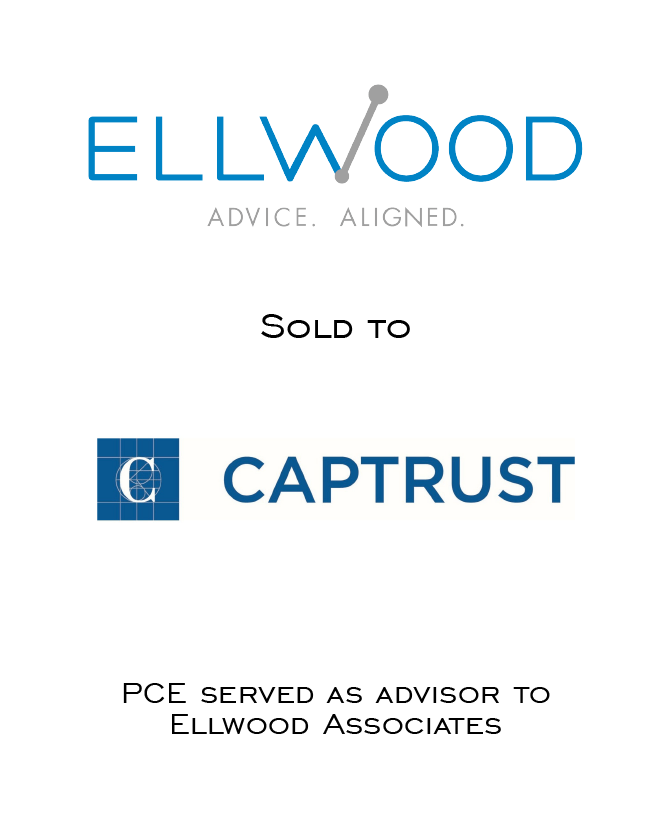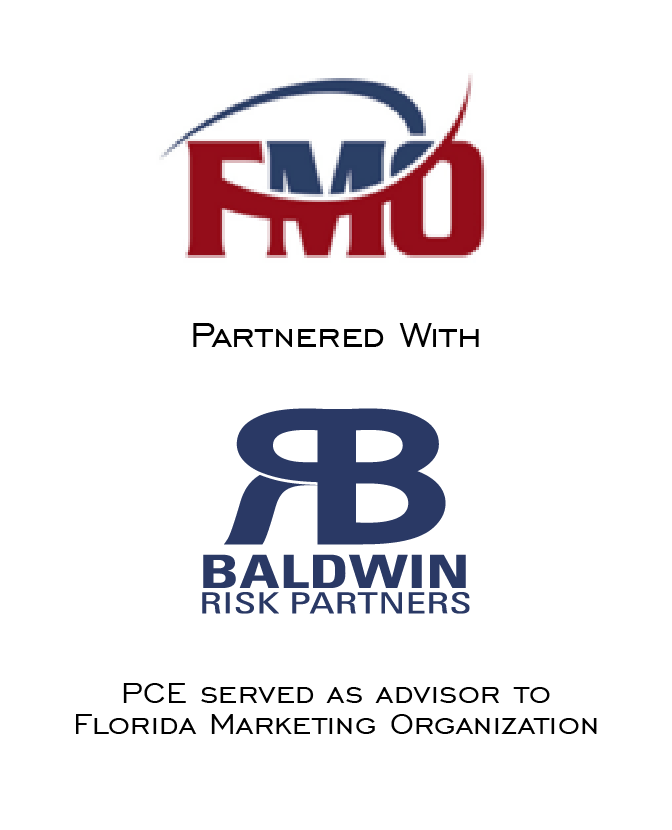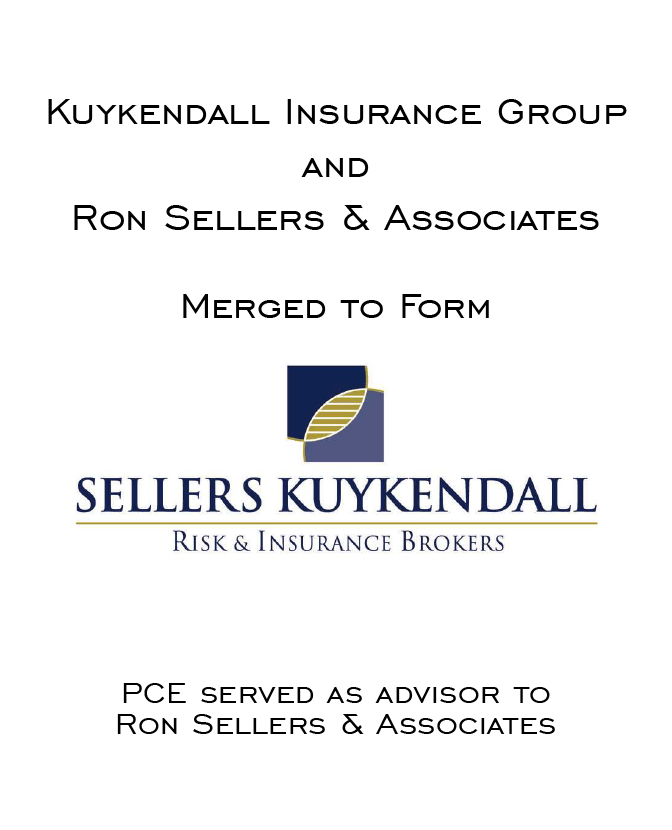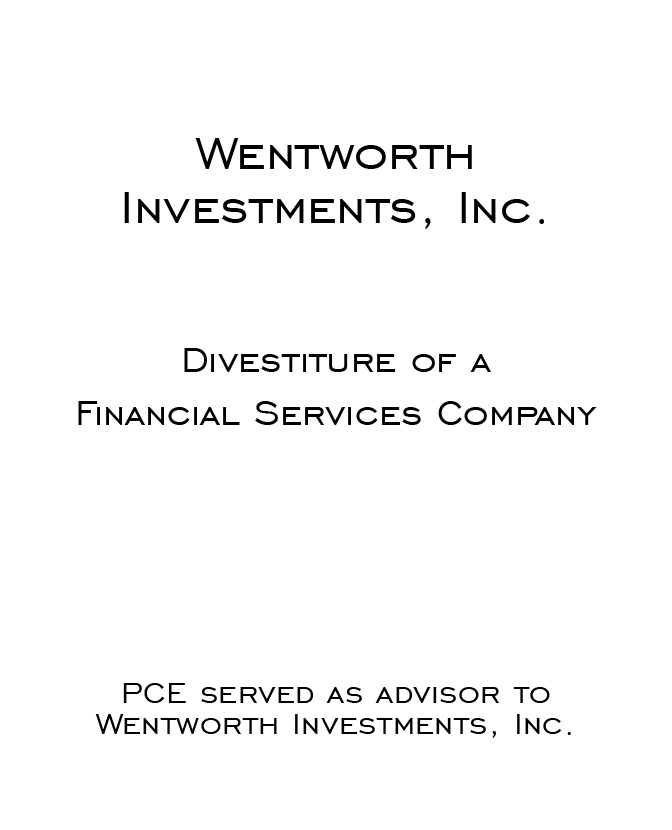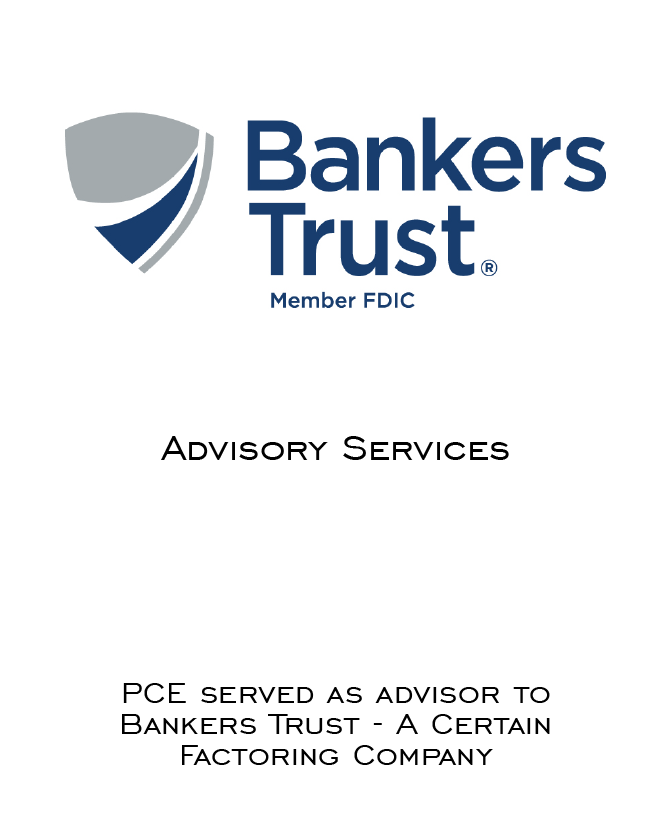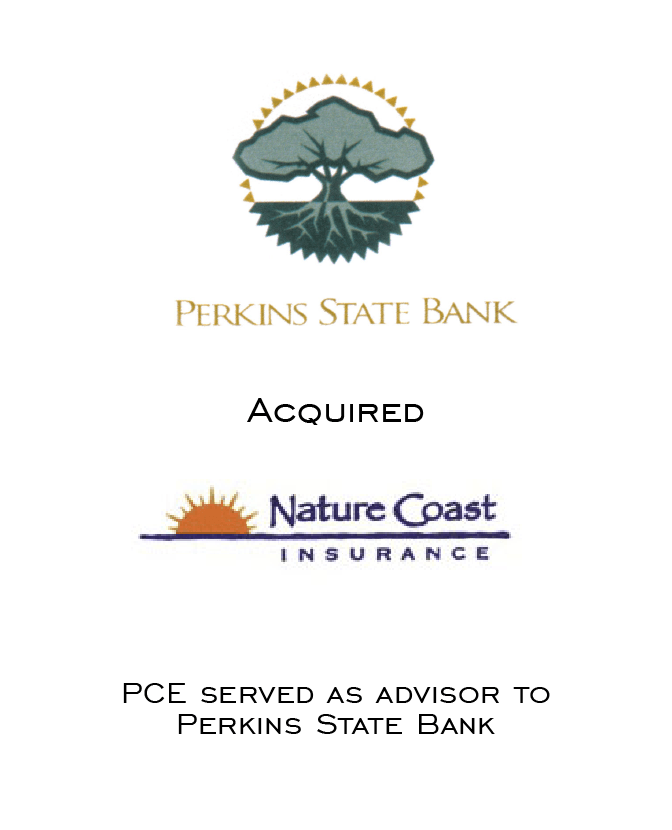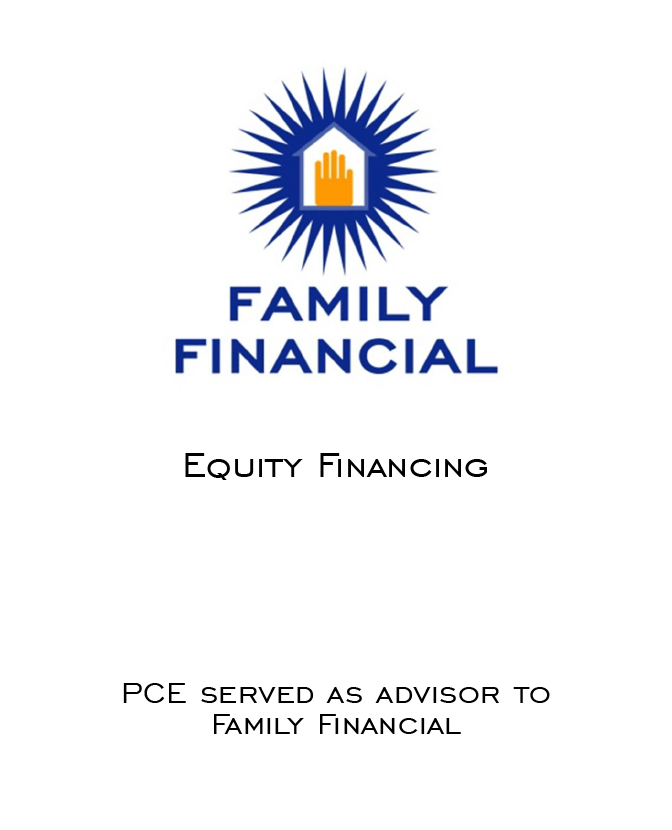 Main Contacts
Meet the PCE team, offering unparalleled industry insight and understanding in the Banking, Finance & Insurance sector.
David Jasmund
Shareholder
David Jasmund is a founding partner of PCE, with more than 25 years of experience in mergers & acquisitions (M&A), ESOP transactions and corporate finance. He leads PCE's Healthcare practice, but also has transactional and financial industry experience in Insurance, Business Services and Food & Agriculture.
David brings more than three decades of business experience to the table, along with a unique business perspective as a highly successful entrepreneur, business owner and advisor. Prior to his work at PCE, he grew a small insurance start-up of three people into a powerhouse that employed more than 1,200 people and generated annualized revenues of over $700 million. In addition, David has led other operations through start-ups, redefining business strategies, debt restructuring, de-franchising, mergers and equity capital placement in the Southeast.
Leading M&A transactions, including dual track engagements, and private equity placements; positioning several smaller companies for acquisition by a publicly traded company; and growing revenues in another series of strategic M&A transactions are among David's accomplishments.
Certifications Affiliations
FINRA Series 7, 24 and 79 Securities Licenses
General Property & Casualty and Life & Health Insurance Licenses – Florida
Service
Board of Directors of UF Health Shands Hospital
Board of Directors of National Chiropractic Mutual Insurance Company
Board of Directors of Builders Insurance Group, Atlanta
Member of Association for Corporate Growth, Atlanta
Member of National Center for Employee Ownership (NCEO)
Past Chair of the Coalition for the Homeless of Central FL
Past Chair of the Board of Governors for MD Anderson Cancer Center Orlando
Past Finance Committee of the Catholic Diocese of Central Florida
Past Executive Committee and Board member of the Florida Blood Centers
Education
University of Florida, Bachelor of Science
Michael Poole
Shareholder
Fueled by an internal drive for success, Michael Poole has been at the helm of PCE for nearly two decades. His dedication has built a middle-market investment banking, valuation and advisory firm that is without peer.
During this time, Michael has been instrumental in cultivating PCE's philosophy of teamwork, industry leadership, and client focus. He finds his greatest satisfaction in helping business owners identify unique and imaginative strategies to meet their goals. Michael understands the importance of putting his clients' needs first, always recommending ideas and tactics that he himself would pursue.
Michael has nearly 30 years of M&A and corporate finance experience within the public and private sector, with an emphasis on the Building Products, Construction & Engineering, and Finance industries. Over the course of his career, he has personally handled more than $1 billion in transactions in North America, Europe, Asia and Australia.
Certifications Affiliations
FINRA Series 7, 24, 28 and 79 Securities Licenses
Member of Association for Corporate Growth, Orlando
Service
Federal Reserve Bank of Atlanta, Jacksonville Branch as a board member for two terms
Gubernatorial appointment as the founding chairman of WAGES, the state of Florida's welfare reform effort, which he served four terms
Former Chairman & President of the Central Florida Coalition for the Homeless
Former Chairman of Winter Park Health Foundation
Actively engaged with Winter Park Health Foundation to create successful economic solutions to the growing problem of America's uninsured
Board of Advisors for the Crummer School of Business, Rollins College
Advisor at the Center for Entrepreneurship and Innovation, University of Florida
Board member of the University of Florida Foundation
Leadership Florida, Class XII
Named one of the "Most Influential Floridians" by Florida Trend
Education
University of Florida, Bachelor of Science
Rollins College, Crummer Graduate School of Business, MBA
Kyle Wishing
Director
Kyle Wishing is a Director in PCE's ESOP Advisory Group and is located in our Atlanta area office. In this role, Kyle provides financial advice to shareholders and fiduciaries to structure transactions that meet the client's stated goals and objectives. With more than a decade of consulting and valuation expertise advising middle market clients on ESOP transactions and financing activities, Kyle understands the obstacles business owners encounter when attempting to grow and fund closely held enterprises.
Kyle's past work experience includes providing valuation and financial advisory services for a national valuation firm, where he served as the firm's ESOP practice leader. In addition to Kyle's ESOP specialization, he prepared valuations for tax planning and compliance, forensic analysis and dispute resolution, strategic information and corporate planning, and financial reporting purposes.
Kyle has a diversified background, working with public and private companies in various industries.
Certifications and Affiliations
Accredited Senior Appraiser from the American Society of Appraisers
Chartered Financial Analyst charterholder and member of the Atlanta CFA Society
FINRA Series 24 and 79 Securities License
Member of the ESOP Association
Member of the National Center for Employee Ownership
Education
Middle Tennessee State University, Bachelor of Business Administration in Corporate Finance
Take the next step
Complete the form below, and we'll contact you to learn about your business goals and aspirations. Let's get started.
Resource Center
Explore our storehouse of market-leading intelligence and industry advice.