Business insight and expertise
Looking for strategic support and straight-shooting advice? PCE is at your service. Although we specialize in investment banking and business valuation, many clients also require our strategy and consulting services.

As business owners ourselves, we know the challenges you face and the decisions you need to make. We're here to help, every step of the way. As our client, you'll benefit from our proprietary market research and insight drawn from decades of experience. It's our responsibility and privilege to deliver the support you need.
eBook
A Guide for Business Owners Facing a Downturn
When you find yourself in this difficult situation, you need to challenge all your assumptions. Learn how to assess your business and start to think about difficult decisions.
Testimonials
What our clients say The team at PCE was vital to the successful implementation of the ESOP and we enjoyed working with them throughout the process."
Jack Olmstead
Tri-City Electrical
President

PCE has been a trusted advisor formally and informally over the years. I appreciate their guidance throughout this process."
Delynn Burkhalter
Burkhalter
President & CEO

Michael Poole
Shareholder
Fueled by an internal drive for success, Michael Poole has been at the helm of PCE for nearly two decades. His dedication has built a middle-market investment banking, valuation and advisory firm that is without peer.
During this time, Michael has been instrumental in cultivating PCE's philosophy of teamwork, industry leadership, and client focus. He finds his greatest satisfaction in helping business owners identify unique and imaginative strategies to meet their goals. Michael understands the importance of putting his clients' needs first, always recommending ideas and tactics that he himself would pursue.
Michael has nearly 30 years of M&A and corporate finance experience within the public and private sector, with an emphasis on the Building Products, Construction & Engineering, and Finance industries. Over the course of his career, he has personally handled more than $1 billion in transactions in North America, Europe, Asia and Australia.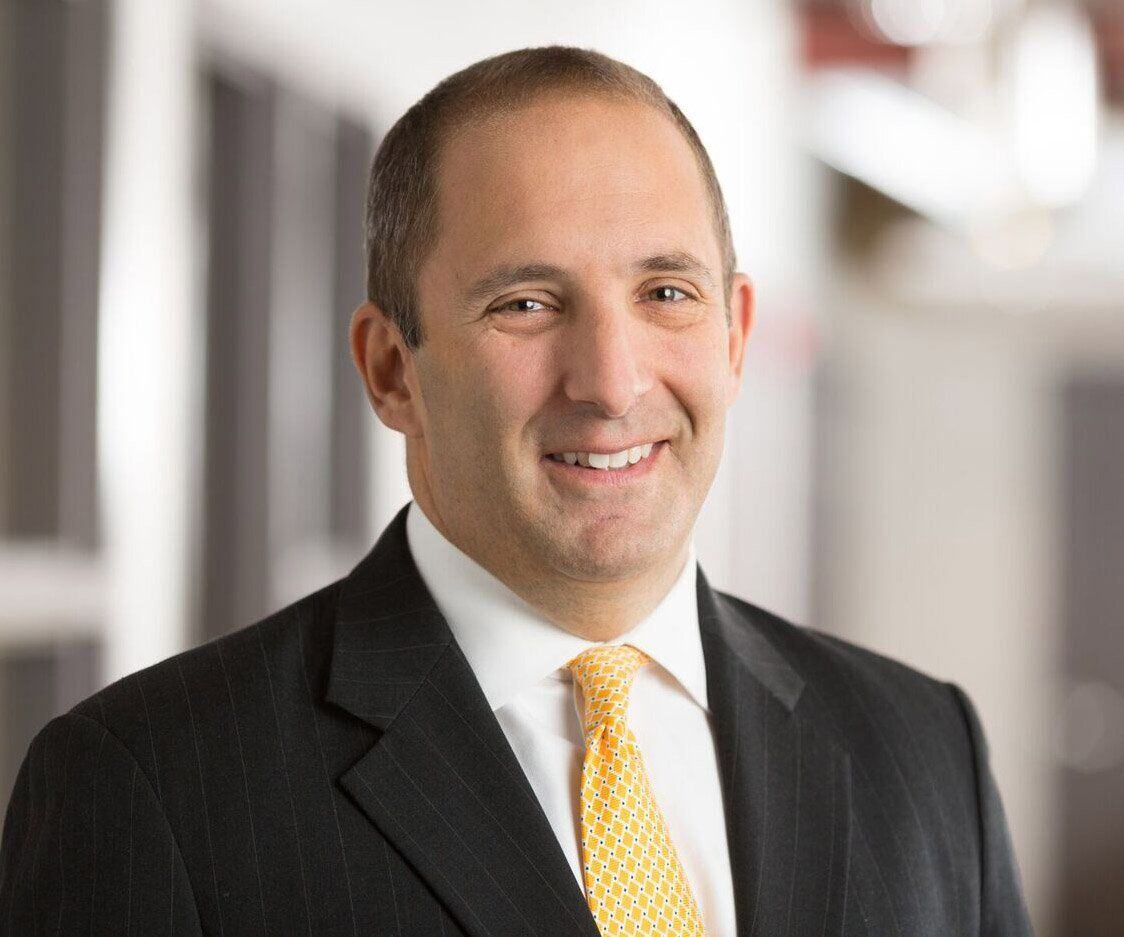 Michael Rosendahl
Shareholder
Michael Rosendahl leads PCE's investment banking practice. He has more than two decades of investment banking and corporate development experience, with an impressive track record of guiding high-profile clients on the optimal timing for their transactions. Mike combines critical analysis with a creative approach to ensure that deals are made with his clients' best interests in mind. He has been published in various industry journals and has gained widespread respect, often presenting at conferences.
Mike has developed considerable industry knowledge in various sectors, with a particular focus on industrial manufacturing, distribution and services, power, and heavy transportation.
Prior to joining PCE, Mike worked with a middle-market boutique outside New York City, where he managed the sale of multiple companies. He also has held director-level positions at an electronic brokerage firm, where he led investments and acquisitions for the fintech, financial services, and exchange sectors.
Certifications Affiliations
Chartered Financial Analyst (CFA) Charter Holder
FINRA Series 7, 24 and 79 Securities Licenses
Service
Member – Specialized Carriers & Rigging Association (SC&RA)
Member – Association for Corporate Growth, New Jersey Chapter
Member - Tulane Fund Advisory Board
Member – CFA Institute
Member – New York Society of Security Analysts
Former Committee Chair – Allied Industries Committee
Former member – CFA Society of Orlando (board member, 2008–2011)
Education
BA, Economics, Tulane University, New Orleans, LA
MBA, The Marshall School of Business, University of Southern California, Los Angeles, CA
Ken Sommers
Managing Director
Ken is a Managing Director in PCE's ESOP Advisory Group. He is a seasoned financial executive based in Denver, Colorado, with over 27 years of experience in finance, operations management, and accounting. As a Certified Public Accountant (CPA), he has demonstrated his ability to lead organizations and teams through ownership transitions.
As the Chief Financial Officer for an established manufacturing and distribution company, he was instrumental in driving the company's growth and financial success. Ken solved a company succession issue by installing an ESOP in 2010 and then managed the day-to-day decision-making for the ESOP until negotiating the sale of the ESOP to a private equity firm in 2021.
Ken has successfully implemented strategies to increase productivity, efficiency, and profitability across multiple industries. He combines hands-on experience and analytical skills to develop innovative solutions that yield bottom-line results.
Ken's previous experience at PricewaterhouseCoopers LLP provided a strong foundation in audit and business advisory services. He worked with emerging and established companies, gaining valuable insights into inventory processes, revenue recognition, and accounting practices across different industries.
Certifications & Affiliations
FINRA Series 79 Securities License
Certified Public Accountant
Member of National Center for Employee Ownership (NCEO)
Member of ESOP Association
Education
BS, Business Administration, Accounting, University of California, Berkley, CA
Will Stewart
Shareholder
A PCE partner and the head of the firm's Employee Stock Ownership Plan (ESOP) practice, Will Stewart is considered an expert in the ESOP community. Since joining PCE in 2004, he has closed more than $3 billion in ESOP transactions and is a frequent speaker, panelist and presenter at both regional and national ESOP-focused conferences and events.
Having a deep understanding of the benefits business owners and employees can realize through an ESOP, Will welcomes the opportunity to advise owners on all of their transaction options. He offers his clients a personalized approach in identifying, implementing and executing an ESOP suitably structured for the future well-being and sustainability of their business.
Will was formerly a vice president with a major bank holding company in their private wealth management practice, with personal responsibility for more than $300 million of assets. Prior to that role, he served as a credit officer underwriting commercial and corporate loan packages with transactions ranging from $5 million to more than $100 million in value.
Certifications & Affiliations
Chartered Financial Analyst (CFA) Charter Holder
FINRA Series 7, 24 and 79 Securities Licenses
Service
Board Member of the Florida Center of Employee Ownership
Member of ESOP Association

Member of the ESOP Association Finance Committee
Vice President, New South Chapter, ESOP Association

Member of National Center for Employee Ownership, (NCEO)
Member of Association for Corporate Growth (ACG)

Board Member of ACG Orlando

Member of the Employee Owned S Corporations of America (ESCA)
Member of CFA Institute

Member of CFA Society of Orlando
Former Board Member – CFA Society of Orlando 2008-2011
Former Membership Chair, CFA Society of Orlando 2010
Former Public Relations Chair, CFA Society of Orlando 2009

Member of Florida Citrus Sports

Selection Committee (2009-2011)
Rookie of the Year 2009
Education
Denison University, Bachelor of the Arts, Economics
Take the next step
Complete the form below, and we'll contact you to discuss your business goals and aspirations.
Related resources
Catch up with all our latest news and developments
Resource Center
Explore our storehouse of market-leading information and intelligence.