Does this describe you?

You are in your 50s…the business that you started on your kitchen table at home and that you sunk more time into than your family …is flourishing.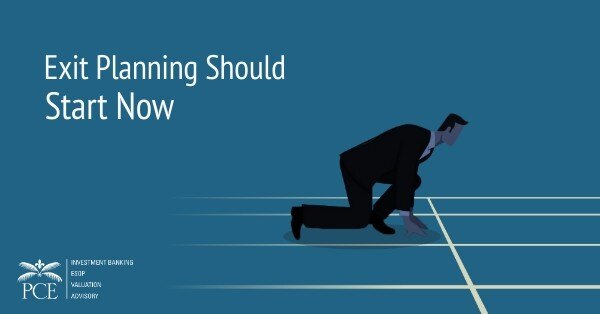 Your best friend and personal physician, Dr. Smuckers, has been telling you for years, "Dave, you need to slow down!" But, you love what you are doing and have no intention of slowing down for anything. You are confident that you are indestructible, and your success in business proves it.
The fact is, none of us will live forever. The facts also show that the life cycle of any business is short-lived, rarely passing on from one generation to the next. Rather, our businesses simply go out of business when we are gone, are sold or merged at some point, or even more rarely, successfully passed on to our kids, management or employees.
Being ready for surprises
I recently read an article in Automotive News about a near-fatal plane crash involving Jack Roush, the founder and owner of Roush Enterprises, Inc, a Michigan company employing about 2,000 people. Probably the best known enterprise of REI is his NASCAR racing team, a truly high-risk, high-reward and exciting business.
Although Jack Roush was "out of business" for a while because of his injuries, planning for that day and the timely execution of their business plan by those left in charge kept the company going. REI's CEO, Evan Lyall, is quoted in the article, "We've had a fire drill, and fortunately we're going to come out smelling like a rose. I'm proud of the fact we haven't missed a beat."
The business that you developed and grew most likely represents the largest percentage of your personal holdings. And you love it! And you should, it's yours! But to transfer the wealth you created in your business, you should carefully evaluate several exit strategies, long before you leave the business, either as planned or unexpectedly as almost happened to Jack Roush.
Controlling the terms and conditions
Many favorable options exist today to successfully transfer a business to new ownership, but only good succession planning will allow a business owner to choose the terms and conditions for succession. We at PCE Advisory are ready to help you evaluate those options to compliment the expertise offered by accountants and attorneys. PCE is ready to assist you, the business owner, realize and keep the wealth you created.
Our team serves clients as a knowledgeable, third party resource for in-depth business financial planning, analyses and restructuring. The investment bank brings its capital raising and mergers and acquisition experience to the table while our valuation arm offers clients experience in valuing hundreds of businesses.
If you have comments or questions about this article, or would like more information on this subject matter, please contact us.