Which financial solution are you looking for?
Get full-service sophistication with individualized attention
Since 1997, PCE has offered discerning clients the sophistication of a full-service investment bank combined with the individualized attention of a boutique firm. From growth strategies and exit events to valuations and employee stock ownership plans (ESOPs), we provide even the savviest business owners with a full range of services that rival even the biggest Wall Street power brokers.

As our client, you'll receive senior-level support from seasoned experts who, at one time or another, have owned and managed their own middle-market companies. Our investment bankers will take time to educate you about all the options, so you feel empowered to make the big, important decisions that will radically enhance your company's future. From acquisition and expansion through to succession planning and sale, we can assist you at every stage of your business's life cycle.
Benefit from our deep experience
Confidence comes from thoroughly understanding your options and your opportunities. Our talented team of investment bankers has helped clients like you close successful transactions in a wide variety of industries, and they'll use that broad experience to share insights with you about your options and the paths that lay ahead.

When you're ready to sell, buy, or grow your business, we can guide you at every turn in the transaction process. You'll receive our senior-level attention on every transaction, so that our experience becomes your advantage. Rest assured your transaction is in expert hands all the way.
Access our full range of solutions
We offer a high-caliber portfolio of investment banking, valuation, and advisory services. Count on us to deliver the solutions you need.
Testimonials
What our clients say The team at PCE was vital to the successful implementation of the ESOP and we enjoyed working with them throughout the process."
Jack Olmstead
Tri-City Electrical
President

What a great experience we had working with PCE. They were completely responsive to our needs and were always two steps ahead, leading us expertly through a very complicated process. PCE helped to take a lot of the pressure off of our decision-making. I can't imagine having done this without them."
Dennis Buhring
Physician Associates
CEO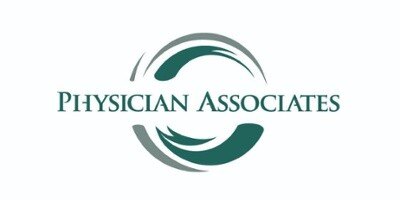 PCE ran a great process that provided an optimal outcome for me and my team. I greatly appreciate all of their hard work. My goals for the sale of the company my family built have been surpassed."
Douglas Zak
Zak Incorporated
President

PCE has been a trusted advisor formally and informally over the years. I appreciate their guidance throughout this process."
Delynn Burkhalter
Burkhalter
President & CEO

PCE by the Numbers
$15B+
in closed M&A transactions
$3B+
in closed ESOP transactions
Take the next step
Complete the form below, and we'll contact you to discuss your business goals and aspirations.