Finding the best solution
Employee stock ownership plans (ESOPs) offer unique opportunities and present distinct challenges for business owners. Whether you're an existing ESOP or contemplating an ESOP transaction, you're in good hands with our skilled ESOP investment bankers.
Having designed and installed ESOPs for companies of all sizes around the country, PCE can help you determine whether employee ownership is right for you and your business. And having completed more than $3 billion of ESOP transactions for privately held companies, we also understand how, when, and why to sell a company — of any size — to an ESOP.
As a firm with the experience of a large company and the customer service of a boutique, we bring our broad experience to bear on your specific situation. We take the time to understand your goals and your business. We give your stakeholders a complimentary preliminary analysis to establish whether an ESOP is the best option for you.
Infographic
How an ESOP Works
ESOPs are a versatile Exit Planning tool for business owners and a rich benefit for employees.
ESOP Services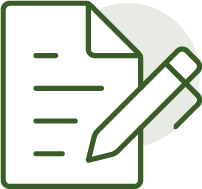 Feasibility study
Detailed ESOP planning that satisfies your objectives and sets the stage for success.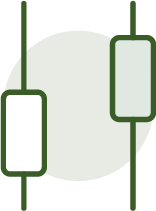 ESOP formation
Structuring the transaction, negotiating value, raising capital, and closing the deal.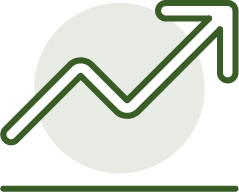 ESOP Advisory
Advising existing ESOP-owned companies — whether buying, selling, or growing.
Testimonials
What our clients say The team at PCE was vital to the successful implementation of the ESOP and we enjoyed working with them throughout the process."
Jack Olmstead
Tri-City Electrical
President

After reviewing alternatives for the business, a sale to my employees through an ESOP was the obvious choice for us. I look forward to continuing to lead SDR with my employees as partners and appreciate all the help and leadership the PCE team provided in the ESOP transaction."
Dan Horvath
SDR Trucking, LLC
Owner

There are many structuring options when considering a purchase of shares by an ESOP and it was an asset to have PCE on board, due to their deep ESOP and corporate finance experience."
Wawa Treasurer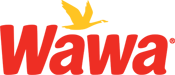 PCE was the central component in the entire process from education to structuring, liquidity options and leading the transaction. I look forward to continuing our relationship with the PCE team."
President & CEO

My prime goal is to keep the employees working for KI here in Green Bay for generations to come. We are immensely pleased with the outcome and grateful for the expertise provided by PCE."
Richard Resch
Krueger International, Inc.
CEO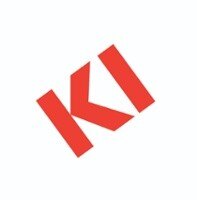 We partnered with PCE due to their vast knowledge and expertise in structuring and closing a transaction and appreciate all the guidance and leadership that the PCE team provided from start to finish in the ESOP transaction."
Andrew Steinhafel
Steinhafels
President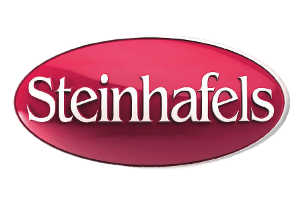 ESOP Resources
Helping you understand the fundamentals of ESOPs and whether this liquidity strategy is right for your business
Main Contacts
Our team of highly qualified specialists puts their complete scope of expertise at your disposal. You're in the best hands.
Jon Gogolak
Director
Jon Gogolak is a Director in PCE's ESOP Advisory Group. As a dedicated finance professional with extensive experience in capital markets, investment banking, and treasury operations, Jon skillfully offers financial guidance to shareholders and fiduciaries, assisting them in structuring transactions that align with the client's desired goals and objectives.
Before joining PCE, Jon was responsible for the build-out and expansion of the capital markets function at one of the largest non-bank agricultural lenders in the U.S. As the Director of Capital Markets, Jon led the treasury strategy, focusing on cash management, collateral optimization, and loan funding.
With his strong analytical skills, collaborative approach, and deep understanding of the capital markets and ESOP landscape, Jon is committed to providing middle-market business owners exceptional ESOP services. He strives to deliver strategic solutions that optimize value and drive success for his clients in a dynamic and competitive business environment.
Certifications & Affiliations
Member of National Center for Employee Ownership (NCEO)
Member of ESOP Association
FINRA Series 79 Securities License
Education
DePaul University, Bachelor of Arts in Economics, Minor in Community Services Studies
DePaul University, Master of Science in Economics: Economic Policy Analysis
David Jasmund
Shareholder
David Jasmund is a founding partner of PCE, with more than 25 years of experience in mergers & acquisitions (M&A), ESOP transactions and corporate finance. He leads PCE's Healthcare practice, but also has transactional and financial industry experience in Insurance, Business Services and Food & Agriculture.
David brings more than three decades of business experience to the table, along with a unique business perspective as a highly successful entrepreneur, business owner and advisor. Prior to his work at PCE, he grew a small insurance start-up of three people into a powerhouse that employed more than 1,200 people and generated annualized revenues of over $700 million. In addition, David has led other operations through start-ups, redefining business strategies, debt restructuring, de-franchising, mergers and equity capital placement in the Southeast.
Leading M&A transactions, including dual track engagements, and private equity placements; positioning several smaller companies for acquisition by a publicly traded company; and growing revenues in another series of strategic M&A transactions are among David's accomplishments.
Certifications & Affiliations
FINRA Series 7, 24 and 79 Securities Licenses
General Property & Casualty and Life & Health Insurance Licenses – Florida
Service
Board of Directors of UF Health Shands Hospital
Board of Directors of National Chiropractic Mutual Insurance Company
Board of Directors of Builders Insurance Group, Atlanta
Member of Association for Corporate Growth, Atlanta
Member of National Center for Employee Ownership (NCEO)
Past Chair of the Coalition for the Homeless of Central FL
Past Chair of the Board of Governors for MD Anderson Cancer Center Orlando
Past Finance Committee of the Catholic Diocese of Central Florida
Past Executive Committee and Board member of the Florida Blood Centers
Education
University of Florida, Bachelor of Science
Ken Sommers
Managing Director
Ken is a Managing Director in PCE's ESOP Advisory Group. He is a seasoned financial executive based in Denver, Colorado, with over 27 years of experience in finance, operations management, and accounting. As a Certified Public Accountant (CPA), he has demonstrated his ability to lead organizations and teams through ownership transitions.
As the Chief Financial Officer for an established manufacturing and distribution company, he was instrumental in driving the company's growth and financial success. Ken solved a company succession issue by installing an ESOP in 2010 and then managed the day-to-day decision-making for the ESOP until negotiating the sale of the ESOP to a private equity firm in 2021.
Ken has successfully implemented strategies to increase productivity, efficiency, and profitability across multiple industries. He combines hands-on experience and analytical skills to develop innovative solutions that yield bottom-line results.
Ken's previous experience at PricewaterhouseCoopers LLP provided a strong foundation in audit and business advisory services. He worked with emerging and established companies, gaining valuable insights into inventory processes, revenue recognition, and accounting practices across different industries.
Certifications & Affiliations
FINRA Series 79 Securities License
Certified Public Accountant
Member of National Center for Employee Ownership (NCEO)
Member of ESOP Association
Education
BS, Business Administration, Accounting, University of California, Berkley, CA
Will Stewart
Shareholder
A PCE partner and the head of the firm's Employee Stock Ownership Plan (ESOP) practice, Will Stewart is considered an expert in the ESOP community. Since joining PCE in 2004, he has closed more than $3 billion in ESOP transactions and is a frequent speaker, panelist and presenter at both regional and national ESOP-focused conferences and events.
Having a deep understanding of the benefits business owners and employees can realize through an ESOP, Will welcomes the opportunity to advise owners on all of their transaction options. He offers his clients a personalized approach in identifying, implementing and executing an ESOP suitably structured for the future well-being and sustainability of their business.
Will was formerly a vice president with a major bank holding company in their private wealth management practice, with personal responsibility for more than $300 million of assets. Prior to that role, he served as a credit officer underwriting commercial and corporate loan packages with transactions ranging from $5 million to more than $100 million in value.
Certifications & Affiliations
Chartered Financial Analyst (CFA) Charter Holder
FINRA Series 7, 24 and 79 Securities Licenses
Service
Board Member of the Florida Center of Employee Ownership
Member of ESOP Association

Member of the ESOP Association Finance Committee
Vice President, New South Chapter, ESOP Association

Member of National Center for Employee Ownership, (NCEO)
Member of Association for Corporate Growth (ACG)

Board Member of ACG Orlando

Member of the Employee Owned S Corporations of America (ESCA)
Member of CFA Institute

Member of CFA Society of Orlando
Former Board Member – CFA Society of Orlando 2008-2011
Former Membership Chair, CFA Society of Orlando 2010
Former Public Relations Chair, CFA Society of Orlando 2009

Member of Florida Citrus Sports

Selection Committee (2009-2011)
Rookie of the Year 2009
Education
Denison University, Bachelor of the Arts, Economics
Kyle Wishing
Director
Kyle Wishing is a Director in PCE's ESOP Advisory Group and is located in our Atlanta area office. In this role, Kyle provides financial advice to shareholders and fiduciaries to structure transactions that meet the client's stated goals and objectives. With more than a decade of consulting and valuation expertise advising middle market clients on ESOP transactions and financing activities, Kyle understands the obstacles business owners encounter when attempting to grow and fund closely held enterprises.
Kyle's past work experience includes providing valuation and financial advisory services for a national valuation firm, where he served as the firm's ESOP practice leader. In addition to Kyle's ESOP specialization, he prepared valuations for tax planning and compliance, forensic analysis and dispute resolution, strategic information and corporate planning, and financial reporting purposes.
Kyle has a diversified background, working with public and private companies in various industries.
Certifications and Affiliations
Accredited Senior Appraiser from the American Society of Appraisers
Chartered Financial Analyst charterholder and member of the Atlanta CFA Society
FINRA Series 79 Securities License
Member of the ESOP Association
Member of the National Center for Employee Ownership
Education
Middle Tennessee State University, Bachelor of Business Administration in Corporate Finance
Eric Zaleski
Shareholder
Located in PCE's Chicago area office, Eric Zaleski is a part of PCE's ESOP Advisory Group. With over 20 years of experience advising middle market clients with liquidity and growth financing initiatives, often involving ESOPs, Eric understands the challenges that business owners face in growing and funding their companies.
With tremendous insight into the benefits associated with ESOPs, Eric has the analytical and organizational skills to guide business owners through the most complex ESOP structures. Over the years, Eric has established a proven track record of providing business owners with strategic advice for the implementation and financing of ESOPs to meet their objectives.
Prior to joining PCE, Eric served as Senior Vice President – ESOP Division Manager of a Chicago based bank. Throughout his career, Eric has managed nearly half a billion in commitments on middle market senior loans. Additionally, over the past 15+ years, Eric was responsible for sourcing more than $1 billion in ESOP and leveraged financed opportunities.
Take the next step
Complete the form below, and we'll contact you to discuss your business goals and aspirations.
Resource Center
Explore our storehouse of market-leading information and intelligence.