Comprehensive and supportable valuations
When you come to PCE for business valuation services, you get much more than a report. You get a team of highly credentialed experts who understand how much a thorough, sound, and customized valuation means to you and your goals.

Our valuation processes are proven, consistent, transparent, and collaborative. Each member of our expert team brings unique insight and vast experience to the table. We'll deliver a comprehensive valuation that is crafted to your needs, allowing you to forge ahead with confidence.
eBook
The Ultimate Guide to Valuations
Gain a better understanding of the valuation process and the underlying reasons you might need a valuation.
Business Valuation Services
Valuation Resources
Catch up with all our latest news and developments
Testimonials
What our clients say What a great experience we had working with PCE. They were completely responsive to our needs and were always two steps ahead, leading us expertly through a very complicated process. PCE helped to take a lot of the pressure off of our decision-making. I can't imagine having done this without them."
Dennis Buhring
Physician Associates
CEO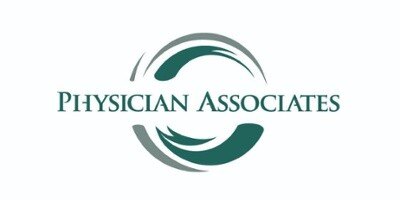 Main Contacts
Our team of highly qualified specialists puts their complete scope of expertise at your disposal. You're in the best hands.
Daniel Cooper
Director
As a Director of PCE's business valuation practice, Daniel advises public and private companies across multiple industries on valuation matters.
Daniel focuses on valuation issues related to Employee Stock Ownership Plans (ESOPs), working on transactions ranging from $1 million to $200 million in enterprise value. Daniel is a frequent speaker at ESOP events and co-authored the NCEO's Guide to DOL ESOP Investigations (2019).
Daniel's experience also includes valuing operating companies for estate tax purposes. Working with trust and estate attorneys, he helps high-net-worth individuals transfer wealth efficiently. He has valued holding companies for gift tax reporting purposes and has successfully defended valuation discounts during IRS audits.
Daniel has completed purchase price allocations (pursuant to ASC 805) for companies of various sizes across the manufacturing, service, and technology sectors. Other financial reporting areas of expertise include impairment tests (ASC 350) and valuations related to stock-based compensation (ASC 718).
Certifications & Affiliations
Chartered Financial Analyst (CFA), Charterholder
Member, The ESOP Association
Member, NCEO
Education
University of Oxford, Bachelor of Arts in Politics, Philosophy, and Economics (Major in Economics)
Rachel Pearl
Vice President
Rachel Pearl is engaged in all aspects of PCE's business valuation practice including fairness opinions for ESOPs. With over nine years of experience, she has extensive valuation experience providing financial advisory and consulting services to both public and closely held businesses for transactions, gifting and estate planning, forensic accounting and litigation support, and financial reporting purposes.
Before joining PCE in 2019, Rachel gained substantial valuation experience as a senior consultant for a leading advisory, tax, and assurance firm where her work involved valuations across multiple industries including construction, healthcare, manufacturing, real estate, food and beverage, and agriculture.
Throughout her career, Rachel has provided sound solutions and strategies to business professionals, attorneys, adjustors, and government agencies.
Certifications and Affiliations
Certified Fraud Examiner
Member - National Center for Employee Ownership (NCEO)
Candidate Member - American Institute of Certified Public Accountant (AICPA)
Candidate Member - American Society of Appraisers (ASA)
Education
University of Central Florida, Bachelor of Science in Business Administration/Accounting
Florida Atlantic University, Master of Accounting, concentration in Forensic Accounting and Business Valuation
Paul Vogt
Shareholder
Located in PCE's Atlanta office, Paul leads the firm's valuation practice. Paul has more than 20 years of consulting and valuation experience, focusing on the valuation of public and privately held businesses, business interests, intangible assets, intellectual property, and related matters for purposes of financial statement reporting, corporate planning, tax planning, litigation support, and other purposes.
Paul has been primarily focused on providing intangible asset purchase price allocation, goodwill and long-lived asset impairment testing analyses for financial statement reporting purposes pursuant to FASB ASC 805, 350, and 360, and valuing equity securities issued as compensation pursuant to FASB ASC 718 / IRC 409A. In addition, Paul has extensive experience in the valuation of privately held equity securities in complex financial structures, convertible debt, performance and market-based equity awards, warrants with price protection features, embedded derivatives, and contingent consideration for financial statement reporting and other purposes.
With his broad experience, Paul has advised public and private companies, private equity firms and their investors, nonprofits, attorneys, and government agencies in valuation, investment, and other financial consulting matters across multiple industries including technology companies focused in information services, ecommerce, social media, and cloud/SaaS, healthcare companies consisting of hospitals, physician practices, and medical clinics, manufacturing, consumer product retailers, and automotive retailers just to name a few. Paul also has prior experience in litigation support in shareholder disputes, marital dissolution and civil and criminal investigations.
Certifications & Affiliations
FINRA Series 63 and 79 Securities Licenses

American Society of Appraisers, Candidate Member for the Accredited Senior Appraiser (ASA)
Education
BBA, Finance, Kennesaw State University, Atlanta, GA
Richard Winston
Associate
Richard Winston plays a key role in PCE's business valuation practice. He is responsible for performing valuations for public and privately held companies for diverse purposes such as mergers and acquisitions, financial reporting, tax compliance, gift and estate planning, fairness opinions, litigation support, and various other valuation-related assignments.
Before joining PCE, Richard established and ran a valuation practice, providing clients financial and consulting services including the valuation of business enterprises, business interests, and various intangible assets (e.g., software, patents, technologies, contracts, trademarks, covenants not-to-compete, customer relationships, and other related assets).
Richard also worked for a "Big 4" accounting firm where he gained substantial valuation experience. Throughout his 30+ year career, Richard has provided business executives in various industries with thoughtful and insightful valuations.
Certifications and Affiliations
Chartered Financial Analyst (CFA), 1992 to Present
Education
Georgia Institute of Technology, Master of Science in Management, concentration in Finance
University of Florida, Bachelor of Science in Business Administration, concentration in Management
Kyle Wishing
Director
Kyle Wishing is a Director in PCE's ESOP Advisory Group and is located in our Atlanta area office. In this role, Kyle provides financial advice to shareholders and fiduciaries to structure transactions that meet the client's stated goals and objectives. With more than a decade of consulting and valuation expertise advising middle market clients on ESOP transactions and financing activities, Kyle understands the obstacles business owners encounter when attempting to grow and fund closely held enterprises.
Kyle's past work experience includes providing valuation and financial advisory services for a national valuation firm, where he served as the firm's ESOP practice leader. In addition to Kyle's ESOP specialization, he prepared valuations for tax planning and compliance, forensic analysis and dispute resolution, strategic information and corporate planning, and financial reporting purposes.
Kyle has a diversified background, working with public and private companies in various industries.
Certifications and Affiliations
Accredited Senior Appraiser from the American Society of Appraisers
Chartered Financial Analyst charterholder and member of the Atlanta CFA Society
FINRA Series 79 Securities License
Member of the ESOP Association
Member of the National Center for Employee Ownership
Education
Middle Tennessee State University, Bachelor of Business Administration in Corporate Finance
Take the next step
Complete the form below, and we'll contact you to discuss your business goals and aspirations.
Resource Center
Explore our storehouse of market-leading information and intelligence.