PCE is pleased to announce the continued growth of its ESOP advisory practice with the addition of Kyle Wishing. Wishing joins PCE as a Director and will be responsible for providing financial assistance to business owners and ESOP fiduciaries in evaluating and structuring ESOP transactions.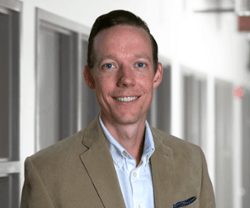 Formerly an ESOP practice leader for a national valuation firm, Kyle has more than a decade of experience delivering valuation and financial advisory services to middle market public and private clients. Learn more about Wishing's experience here.
"We are thrilled for Kyle to join our team. His ESOP knowledge and overall leadership skills will continue to push our ESOP team forward to provide our clients a best-in-class ESOP transaction experience," stated Will Stewart, PCE's ESOP practice leader.
"As an ESOP professional, it's exciting to join a team with PCE's breadth and depth of experience providing ESOP and traditional M&A advisory services. I'm convinced that PCE's balanced approach to M&A and capital markets and their corporate culture will provide the optimal solutions for my clients. I look forward to growing our presence in the southeast and nationally," commented Wishing.
Wishing is an accredited senior appraiser (ASA) from the American Society of Appraisers, a CFA Charterholder, and graduated from Middle Tennessee State University with a Bachelor of Business Administration in Corporate Finance while being a 4-year letterman on the men's varsity tennis team.