PCE welcomes Daniel Cooper to the firm's valuation practice. Cooper joins PCE as a director and is responsible for advising companies on a wide array of valuation matters. As an expert in the ESOP community, Cooper enhances PCE's team of experts who advise companies on exit, growth, and valuation strategies.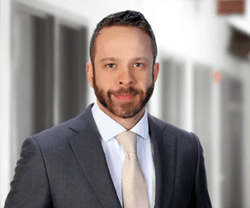 Formerly a senior manager of a large national valuation consulting firm and an analyst of a global accounting firm, Cooper has more than 15 years of experience assisting public and private companies.
Cooper's experience includes conducting hundreds of business valuations for public and privately held businesses, business interests, intangible assets, and intellectual property involving financial statement reporting, corporate tax planning, gift and estate tax planning, and mergers & acquisitions. Learn more about Cooper's experience here.
Cooper's area of expertise also includes valuation issues related to Employee Stock Ownership Plans (ESOP). Over the years, ESOP trustees have engaged Cooper to work on transactions ranging from $1 million to $200 million in enterprise value. Cooper frequently speaks at industry events on ESOP valuation issues and has co-authored the NCEO's Guide to DOL ESOP Investigations (2019).
"We are excited to have Daniel join PCE," said Paul Vogt, Managing Director of Valuations. "Daniel will provide strong leadership for our growing team and is well-positioned to further PCE's legacy and commitment to providing superior client service."
Cooper graduated from the University of Oxford with a bachelor's degree in Politics, Philosophy and Economics. He is also a Chartered Financial Analyst (CFA) Charterholder.