PCE is pleased to announce the addition of Joe Anto to PCE's investment banking practice. Anto joins PCE as Managing Director and is responsible for business development and leading M&A and financing transactions in the retail and media sectors.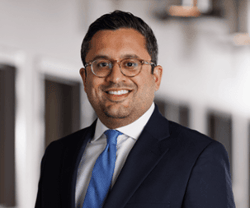 Formerly a business owner, C-level executive and M&A professional, Anto has more than 20 years of experience managing and advising middle-market, public and private companies. He has executed more than $3.5 billion in M&A and financing transactions across a variety of sectors. Learn more about Anto's experience here.
"We are excited to have Joe as a member of the team. His executive experience, combined with his M&A background in retail and media, is a great extension of the sectors PCE serves. Business owners in both sectors will greatly benefit from his experience," said Michael Rosendahl, PCE's M&A practice leader.
"PCE has a wonderful reputation for providing trusted advice and exceptional service. I am immensely excited to be working with this team, and I hope to continue building on the firm's success," said Anto.
Anto graduated from Emory University with a Bachelor of Business Administration. He also earned a Master of Business Administration with a concentration in Finance from Columbia University.