PCE is pleased to announce the addition of Nicole Kiriakopoulos to PCE's investment banking practice. Kiriakopoulos joins PCE as Director and is responsible for leading buy-side and sell-side M&A transactions in the facility services sector.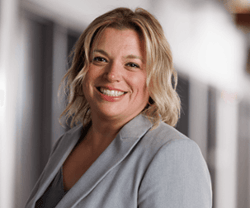 With nearly 20 years of finance experience, Nicole has participated in more than 100 M&A and financing transactions across various sectors with an emphasis on the facility services industry. She has extensive experience in the residential and commercial HVAC, waste and sustainability, medical waste, patient communications, software, clean room, and secure document destruction industries. Learn more about Kiriakopoulos' experience here.
"Nicole is a welcome addition to the PCE team. Her strong business and technical background, combined with her M&A experience in facility services, is an excellent complement to the industries PCE serves. Business owners in the space will undoubtedly benefit from her experience," said Michael Rosendahl, PCE's M&A practice leader.
Over the years, PCE has led numerous M&A transactions in the facility services sector. Most recently, PCE closed transactions for Marick, Inc. and Waychoff Air Conditioning.

"PCE has an outstanding reputation for providing trustworthy counsel and superior service," Kiriakopoulos stated, "I am delighted to be working with this team, and look forward to contributing to the firm's continued success."

Kiriakopoulos graduated from Northern Illinois University with a Bachelor of Science in Accountancy and is a CPA candidate.