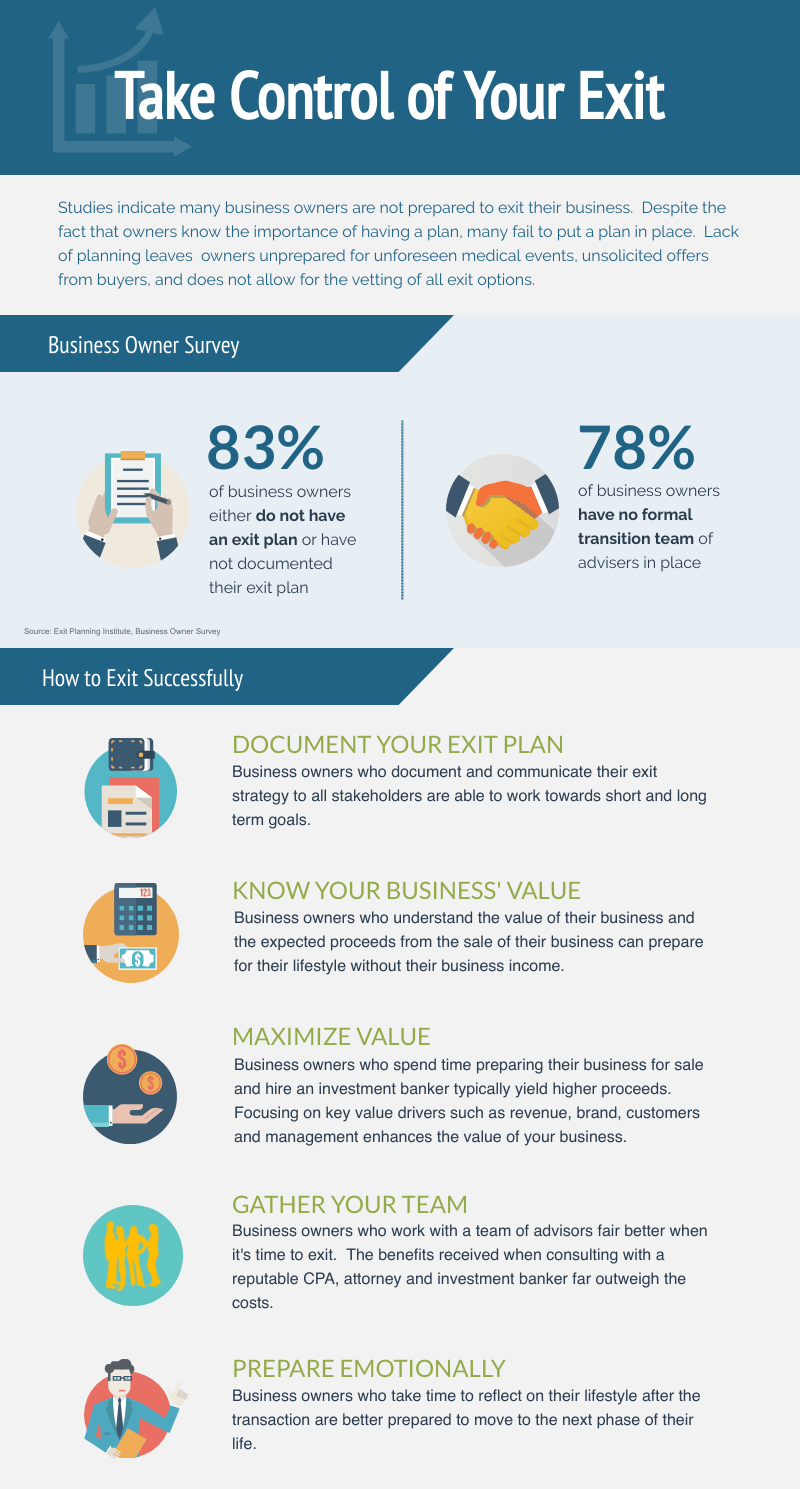 Studies indicate many business owners are not prepared to exit their business. Despite the fact that owners know the importance of having a plan, many fail to put a plan in place. Lack of planning leaves owners unprepared for unforeseen medical events, unsolicited offers from buyers, and does not allow for the vetting of all exit options.
How to Exit Successfully
Document your exit plan
Business owners who document and communicate their exit strategy to all stakeholders are able to work towards short and long term goals.
Know your business' value
Business owners who understand the value of their business and the expected proceeds from the sale of their business can prepare for their lifestyle without their business income.
Maximize value
Business owners who spend time preparing their business for sale and hire an investment banker typically yield higher proceeds. Focusing on key value drivers such as revenue, brand, customers and management enhances the value of your business.
Gather your team
Business owners who work with a team of advisors fair better when it's time to exit. The benefits received when consulting with a reputable CPA, attorney and investment banker far outweigh the costs.
Prepare emotionally
Business owners who take time to reflect on their lifestyle after the transaction are better prepared to move to the next phase of their life.