Are you ready to focus on your lifestyle, liquidity and legacy goals? Our exit assessment will help you determine the readiness of your company for a sale transaction by measuring four components of your business. Focusing on these areas will help you maximize what a buyer is willing to pay for your business. No need to share any financial information; and any information you provide will be kept completely confidential.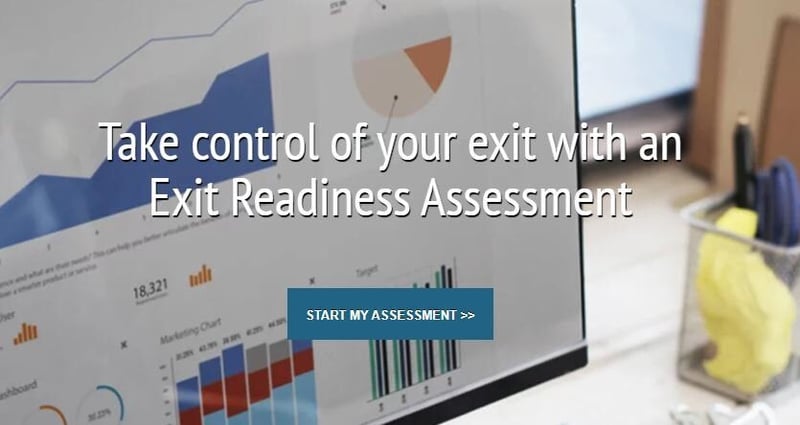 Complete the assessment
Answer a few questions about your business to determine the overall readiness of your company to exit successfully. We'll measure four components of your business: governance, financial, market & industry and customers.
Discover if your business is ready
After submitting your answers, you'll learn immediately whether your business is Ready, Almost Ready or Not Ready for a sale transaction.
Start making improvements
Provide your contact information and we'll send you a customized report identifying the actionable steps you should take to maximize returns on the sale of your business.
Know that we can help
Regardless of where your company stands in its journey, our team can offer solutions that will allow you to take the next step.